Cucchiara
Family Dentistry
Family Dentistry Serving Howard Beach, NY, and Queens
Cucchiara Family Dentistry offers comprehensive general dental care for patients of all ages. From fillings and cleanings to full-mouth rehabilitation, we place an emphasis on prevention, accurate diagnosis, and restorative care options.
PEDIATRIC DENTISTRY
The health of your child's teeth is essential to us. We are specialized in pediatric dentistry and will be there for you from the very first dental visit on. Mostly, we are concerned with preventive care for your child. Dr. Cucchiara will also review with you how to clean and care for your child's teeth the best. 
COSMETIC DENTISTRY
Our practice provides patients with a holistic solution to reach their aesthetic goals. Our offers reach from teeth whitening and Invisalign® to porcelain veneers to improve the appearance of your teeth for a vibrant, beautiful smile. 
RESTORATIVE DENTISTRY
Being able to properly chew your food is important to your overall health and quality of life. Having lost teeth restored is also necessary for speaking and communicating. Dr. Cucchiara can restore your damaged teeth and your ability to eat, speak and smile with confidence!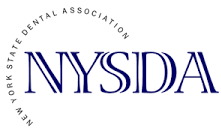 Voted One Of The Top Dentist in Queens 
The office is the best if your kid is nervous! My daughter is scared of the dentist and this is the first time I was actually able to get her to stop crying and have an x-ray done. Patient and caring beyond words! So happy I found her!
I've been going to Dr. Cucchiara for years. Her work is excellent. She is very attentive and thorough providing a great atmosphere for her patients. I highly recommend.
Dr. Cucchiara is a spectacular dentist; I have been a patient for many years. She provides superb care, is attentive and welcoming to her patients, and overall is a true professional. I recommend her for all of your dental needs.
Always great, warm and friendly service from the moment you walk in to the time the doctor sees you. Dr. Cucchiara is very knowledgeable. When I talk with her it feels more like a friend who is a dentist rather than feeling like a customer. You won't be disappointed!
Dr. Cucchiara and staff are dedicated to providing you with a pleasant visit and results that you're proud to show off. You can feel confident that our goal is to help you achieve a beautiful, healthy smile. Our patients enjoy the multiple benefits of both cosmetic and restorative dentistry administered in a comfortable, safe, family-friendly and high-tech environment.
What you can expect from us:
Friendly and caring staff
Advanced Dental Technology
___________________________________________________________
___________________________________________________________
Dr. Gina Cucchiara was born and raised in Howard Beach, NY. She attended Stuyvesant High School and completed her undergraduate studies in Italian at Columbia University. In college, she worked on a number of clinical trials with Columbia's leading oncologists and endocrinologists. She speaks conversational Italian and Spanish.
She received her Doctor of Dental Surgery degree from Columbia University's College of Dental Medicine, from which she graduated with numerous awards. During dental school, Dr. Cucchiara participated in a variety of community service and extracurricular activities, ranging from oral cancer walks to yearbook staff to pediatric and geriatric outreach programs.
Dr. Cucchiara completed her General Practice Residency at Lutheran Medical Center, Long Island College Hospital Campus in Brooklyn, NY. She is a member of the ADA, New York State Dental Association, and Queens County Dental Society, along with a number of study clubs. She is an Attending Physician at Lutheran Medical Center, where she is an instructor to the residents and students. When she is not practicing dentistry, Dr. Cucchiara enjoys cooking, yoga, and spending time with her family and friends. 
Appointments can be booked through our contact form
Address
Gina M. Cucchiara, DDS
160-04 92 Street
Howard Beach, NY 11414
(718) 848-6177